101 Course: Resume, Job Search, and Interview
Few hours of practice make all the difference.
Ace that Test!
Looking for a job is stressful. This is compounded when you don't know what you're doing – or if you're doing it right.
Most job seekers are never taught job searching skills and go their entire careers without having learned how to properly search for jobs. The result? Failure and frustration.
This course was written with the busy job seeker in mind. The writing is clear, the format is simple, and the sections are brief and straightforward. If you apply what you learn, you'll have the job-search skills you need to find your dream job.
Did you know?
There are three skills that today's job seeker needs to master: (1) write a stellar cover letter and resume, (2) identify companies looking for candidates that match your skillset, and (3) present the best version of yourself during the interview. Job seekers who master the job search process find positions much faster than other candidates.
The Job-Hunting Lifecycle
There are 3 major phases of the job hunting lifecycle. Each is essential in landing a new job.
These are:
Creating a resume/online profile
Searching for a job
Effective interviewing
Think of the job hunting lifecycle as a clock. If any pieces of the clock are broken, the clock will not work. If you do not work to improve in each of these phases, you will have a more difficult time landing a job. In fact, you could, in theory, be good at interviewing (phase 3) but if you have a lousy resume/profile (phase 1) and are not good at searching for a job (phase 2), you will have a harder time landing a role. You will not be able to get into the front door and nail your interview because you didn't make it past the first or second phase. On the flip side, you could be a lousy interviewee but have a killer resume and be good at job searches – you breeze past phases 1 and 2 but when you get to the 3rd phase, employers won't hire you due to your poor interviewing skills.
Examine your job hunting lifecycle. Systematically work to improve your skill in any or all of the three phases where you are weaker. When your 3 lifecycle phases are strong, you will have a higher probability of gaining new employment.
Creating an Effective Resume
When looking for a job, your resume is the most important marketing tool at your disposal.
They say there is nothing like first impressions, and this is so true when a potential employer reads your resume. It is their first interaction with you.
A recruiter or hiring manager will make a split-second decision about you based on your resume. Your resume will be put in the wastebasket if it does not stand out, is not formatted properly with correct spelling and grammar, and if your skills are not clearly identified.
10 Parts of Creating an Outstanding Resume
Ideal resume length – the rule of thumb is to keep a resume to one full page.
Proper resume format that all employers could access
Aesthetic fonts and colors
Honesty and integrity in the information provided
Flawless spelling, grammar and writing style
Using accurate and familiar job titles
Including all the key sections in your resume – your Personal Info, objective, education, job history, and skills
Proper section placement that highlights your advantages
Using keywords that will stand out to both human recruiters and automated recruiting software
Customizing your resume to the specific type of job you are applying to
How To Create an Effective Cover Letter
The purpose of a cover letter is to sell yourself to recruiters and/or hiring managers and to entice them to look at your resume. There are 5 main components of a cover letter, and they are:
Your contact info
The hiring manager's contact name and company info
Self-Introduction
Your Top-5 Selling Points
Conclusion Statement
iPREP: Concise. Focused. What you need.
Practice
Online self-paced
Creating a Linkedin Profile That Stands Out
Most job seekers are familiar with LinkedIn (https://www.linkedin.com/), one of the world's largest social media sites. For those job seekers who are not, it is a business-centric social media site that allows individuals to create an online profile that works like a resume. Not all LinkedIn users are looking for a job, but users can be contacted by potential employers about job opportunities.
Why is it important to create a LinkedIn profile? You may be able to find jobs on LinkedIn without creating a profile; however, to apply for most jobs on LinkedIn, you submit an application using your LinkedIn profile.
6 Steps To Make Sure Your LinkedIn Profile Stands Out:
Deciding what is your focus for using the LinkedIn platform
Connecting with your contacts and then with people LinkedIn suggests
Uploading an excellent picture of yours
Adding detailed, honest, and well-written information, which is in line with your focus
Mentioning your accomplishments and getting endorsements by your contacts
Continuously updating the above, with a focus on an expanding network of connections
Job Boards, Job Alerts, and The Importance of Speed
One of the most common places you will search for a job is on a job board. A job board is a website where employers post roles that need to be filled. Job boards can vary in size from large boards like CareerBuilder and Monster to niche boards like Dice, an IT job board. There are also hundreds of smaller boards, including regional boards and boards in almost every job sector.
Job aggregators are indexed job sites such as Indeed and Glassdoor which take jobs from many sources and put them together in one place.
The Importance of Speed
Every day you delay applying for a job, another person applies for that same job. Before you know it, the employer has enough candidates and closes the job. You have missed out.
Employers do not wait for latecomers to submit applications. Usually, the first people to apply have the greatest chance of getting roles. It is common practice for employers to close roles when they have enough candidates in their pipeline.
To ensure you are on the top of the list, apply to roles as soon as you see them open. Delaying by even a few hours is bad enough, but waiting days could cost you that potential job opportunity.
How do you find jobs before others do? Sign up for job alerts and make sure that you check for new job postings every day.
Job Alerts
One of the biggest ways a job seeker can save time in their job search is to create job alerts. Job alerts are daily or weekly emails that are sent to job seekers to inform them about open jobs. The job seeker simply signs up for alerts based on the jobs they are interested in. All the major job boards and aggregators have an option for job seekers to set up job alerts.
Quick Apply Applications
Another great way to save time in your job search is to use quick apply applications. This great tool gives job seekers the option of applying for jobs with a few easy clicks of the mouse. On most major sites, you are given the option to quick-apply for some jobs. What these sites cleverly have done is allow you to apply to jobs with the existing resume or profile you have created. In the case of Indeed and LinkedIn, the job list tells you what jobs offer the quick apply process. A job seeker can save tons of time by applying to many jobs with one easy quick apply process.
How to Interview for a Job
You can have a killer resume. You can apply for job after job. But if you do not interview well, you will have a hard time getting hired.
In fact, the most qualified candidate is not necessarily successful; in many cases, the best interviewer gets the role.
During the interview, you have a short time to convince a hiring manager that you are the right fit for the role and the company. Interviewing is a skill. As with any skill, once you understand the rules and practice them, you can become an expert.
What is the art of interviewing? It is being able to sell yourself and your abilities to a potential hiring manager – based on how you answer their questions.
5 Key Aspects of Being an Excellent Interviewee
Know your resume, background, and work history inside and out
Tell shorts interesting stories that present your experience and positive accomplishments instead of just providing factual information
Learn what are the most common interview questions and prepare yourself in advance for answering them
Have the right attitude – be polite, professional, prompt, and flowing with positivity
Dress right, smell right, and connect with your interviewer but do not interrupt him or her
For many individuals, looking for a job can be one of the most stressful times in their lives.
This does not have to be the case for you.
If you learn how to build a stellar resume and LinkedIn profile, how to find the best jobs, and how to effectively interview, you should have a solid foundation that will help you move forward and be successful in your job search.
Get to know what you might be asked in an interview by practicing with these sample questions:
Question 1 of 5
What is least appropriate to include in an email that informs a job application that he or she has not been selected for the job after you have interviewed them?
Thanking the applicant for applying for the job.
Mentioning your positive impressions of the applicant.
Beginning by informing the applicant that he or she has not been selected for the job.
Sending the email from the department general email address rather than your own personal email address
The correct answer is D.
A rejection email should not be disrespectful. If the decision not to hire is yours, then it is recommended to send it personally from your work email address.
It is customary to begin with the rejection notice and not to have the applicant read a long introduction before (choice C). It is also definitely accepted to be polite and to thank the applicant and provide some positive feedback along with the rejection. These actions are important for maintaining a positive application experience and for providing the applicants with some tools for their next application.
Question 2 of 5
Your supervisor sends you an email stating that a project you are about to finish must include a public relations campaign, an element that was not a part of the original work plan.
What is your best course of action?
Meet with your teammates, develop a proposal for a public relations campaign, and present it to your supervisor.
Recommend your supervisor that within the project's scope, a press notification should be sufficient as it will require less effort and achieve the same results as a public relations campaign.
Ask your supervisor to appoint another teammate to work with you on the campaign in order that you will not miss the deadline.
Ask your supervisor to describe exactly what must be included in the campaign.
The correct answer is A.
As an employee, you should generally assume that if your supervisor has asked you to perform a task, it is both required and applicable.
It is not recommended to start by implying that the request is not required (as in choice B) or not applicable (as in choice C).
It is always recommended to be proactive and present your supervisor with an initial plan (as in choice A). Probably, if additional means are required in order to complete the task, the supervisor will better understand them and be more receptive to provide them, if a plan is adequately presented. Choice D presents a passive course of action which may imply some unwillingness to perform the task. You are always accepted to think and plan your projects and display a can-do attitude rather than just to dully follow instructions.
Question 3 of 5
Speaking practice: At the beginning of the conversation, which is not the best way to explain what you do?
"I am a university student."
"I am working as an accountant in a small firm that imports car parts."
"I'm studying economics at the University of Chicago."
"I'm currently preparing to go overseas to study English in Australia."
The correct answer is A.
Explanation: A is the correct answer because the speaker has provided no detail about what they are studying making it impossible for the listener to imagine what they are doing.
Answer B and C are not the correct answers because in both cases the speaker has explained what they do and where they do it.
Answer D is incorrect because although this response has little specific detail, the listener can get at least a basic sense of what the speaker is doing.
Question 4 of 5
Speaking practice: Which is the best sentence for the following question?
Describe something that you would like to do but don't have time for.
"I'd love to have the time to walk the length of the Great Wall."
"I've always wanted to learn Italian, but learning a language takes much more time that I can afford."
"If I had more time I would like to learn how to sew and make my own clothes."
"I am distantly related to Sir Edmund Hillary so I've always wanted to climb Mt. Everest."
The correct answer is D.
Explanation: D is the correct answer because it is the only sentence where the speaker has explained why they would like to do the activity that they don't have time for.
Answers A, B and C are not correct because these sentences describe what the speaker wants to do but not why.
Question 5 of 5
Speaking practice: The conversation revolves around the topic "Is it better to rent or buy your home?"
Which part of a response is best describing a single idea?
"It is better to rent because if you change jobs and need to move to a different city it is much easier. For instance, I have a friend who just got a new job in Colombo and if they had bought a home where they are living now, they would have lost a lot of money because they would have been forced to sell."
"For people who are young and mobile, it is better to rent because if they change jobs and need to move to a different city it is much easier."
"For people who have families, it is definitely better to own their home as it will give their children security. For example, my next-door neighbors have two primary school-aged children and if they are forced to leave it could become very difficult for them as there are few suitable rental properties in the area of the right size."
"It is better to rent because if you change jobs and need to move to a different city it is much easier."
The correct answer is C.
Explanation: C is the correct answer because the speaker has clarified which group of people they are referring to and have given a personal example.
Answers A is incorrect because the speaker has failed to say which group of people was being referred to and implies that all people are likely to suffer from this problem, whereas some people with families would choose never to move to a different city to work because it would mean disrupting their family, while some people who chose to move would not need to sell their existing home because their financial situation might be good enough so they can rent it out. A further weakness is that the speaker refers to "where they are living now" add did not provide a specific location.
Answers B and D are not correct because neither includes an example.
Well done!
You have completed the Sample Questions section.
The complete iPrep course includes full test simulations with detailed explanations and study guides.
'…TESTS THAT ACTUALLY HELP'
In the first 30 minutes of use I have learned so much more than skipping along the internet looking for free content. Don't waste you time, pay and get tests that actually help.
Richard Rodgers
January 28, 2020 at 7:49 PM
About the course
Welcome to iPrep's Resume, Job Search, and Interview 101 Course.
This course was written with the busy job seeker in mind. The writing is clear, the format is simple, and the sections are brief and straightforward. If you apply what you learn, you'll have the job-search skills you need to find your dream job.
This course will help you boost your skills and with it your confidence towards your upcoming job hunting journey. The course provides you with the following tools and benefits:
Top-notch lessons on the 3 phases of the job hunting lifecycle:

Creating a resume/online profile
Searching for a job
Effective interviewing

Stellar resume examples for different industries and levels of experience.
Specific guides for job searching with the largest and most effective job boards and job aggregators.
Essential interview tips and answers to the 20 most common questions on job interviews.
By the end of this course, you will be more knowledgeable and comfortable with your job-searching skills. The information in this course should provide you with a solid foundation that will help you move forward and be successful in your job search.
Wishing you an enjoyable learning experience!
Skills you will learn
LinkedIn Profile Creation
Curriculum
Course Introduction
Be Focused and Realistic
The Job Hunting Lifecycle
Part 1: Resume, Cover Letter, LinkedIn 101
Part 2: Job Search 101
Part 3: Interview 101
What If You Have Been Unemployed for a While
Getting a Job as a New Grad
Conclusion
About the author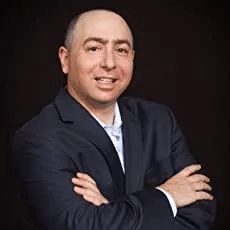 Steven Mostyn, MBA, is an Amazon Bestselling author and a leading expert in resume writing, job hunting, and recruiting. He's also the CEO of Elite Pro Resume Services. A three-time bestselling author, he has written for Forbes, HR.com, ERE Media, and others.
For over 20 years, his custom-crafted resumes have helped thousands of clients, from CEOs to new grads, successfully land jobs at Amazon, Marriott, Microsoft, IBM, Wal-Mart, and many other dynamic organizations.
As a recruiter, Steven has helped some of North America's largest companies – including Oracle, Deloitte, Aon, TD, and AdventHealth – find qualified staff. This experience allows him to understand what kind of resumes and cover letters resonate with hiring managers and recruiters.
Steven has a bachelor's degree from York University and an MBA with a focus in HR from Centenary University. He's also earned recruitment and HR certifications from Seneca College, HireVue, and LinkedIn.
Customer Testimonial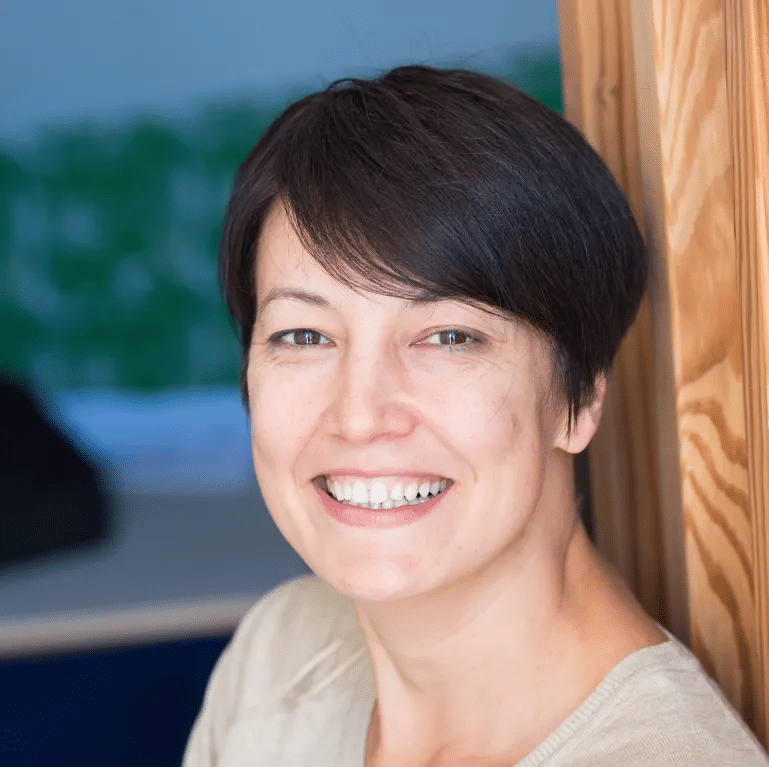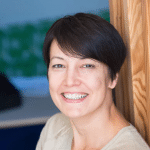 Steven is the Resume Guru! His knowledge of resume ATS's algorithms helped me land a job in a very short time.
Aviva Nelkin
January 10, 2020 at 4:59 PM